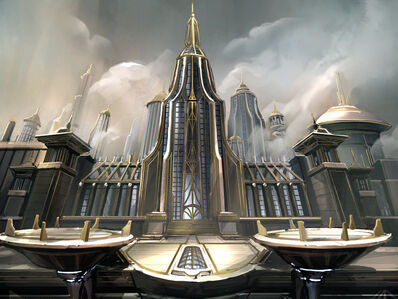 There is the skull squadron's Home.A wonderfull palace with glass and gold.This is the perfect symbol of the Faction.There,Rekoba Hope,(1sd Division Leader) Command and meet with the elder members of the faction.This Palace is in a secret planet or asteroid protect by a tousand of man who are loyal to the Skull squadron.
The outside
Edit
The outside is a wonderfull place with alot of flourish.
The Confederation already try to attack thems and make them get out but all they got is heavy lost.
Ad blocker interference detected!
Wikia is a free-to-use site that makes money from advertising. We have a modified experience for viewers using ad blockers

Wikia is not accessible if you've made further modifications. Remove the custom ad blocker rule(s) and the page will load as expected.